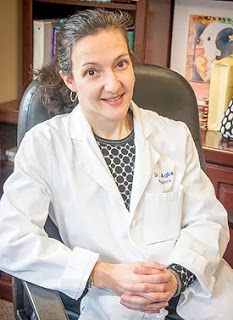 Niran Al-Agba is a Board Certified Pediatrician who was born and raised in Bremerton, WA. She is the mother of four amazing children.
After graduation from Olympic High School and Michigan State University, she received her M.D. at the University of Washington, graduating in 1999. She finished her pediatric residency at the University of Colorado School of Medicine/Denver Children's Hospital in 2002.
She returned to Kitsap County in 2001 to join Silverdale Pediatrics and has continued pediatrics practice since that time. She has been voted Best Doctor in Central Kitsap in 2011, 2012, and 2015; and was a finalist for the last 6 years in a row. She was nominated as a Health Care Hero by the Kitsap Community in 2015, and Best Doctor and Best Pediatrician in 2019. An Assistant Professor on the faculty at the UW School of Medicine, she has been a member of the Admissions Committee and a Regional PALS (Pediatric Advanced Life Support) lead instructor at Seattle Children's Hospital for the last 15 years.
Her special interests are breastfeeding, nutrition, public health, education, and ADHD treatment.
"You know your own child best; always listen to your gut instinct when it comes to their health and safety."